Infrastructure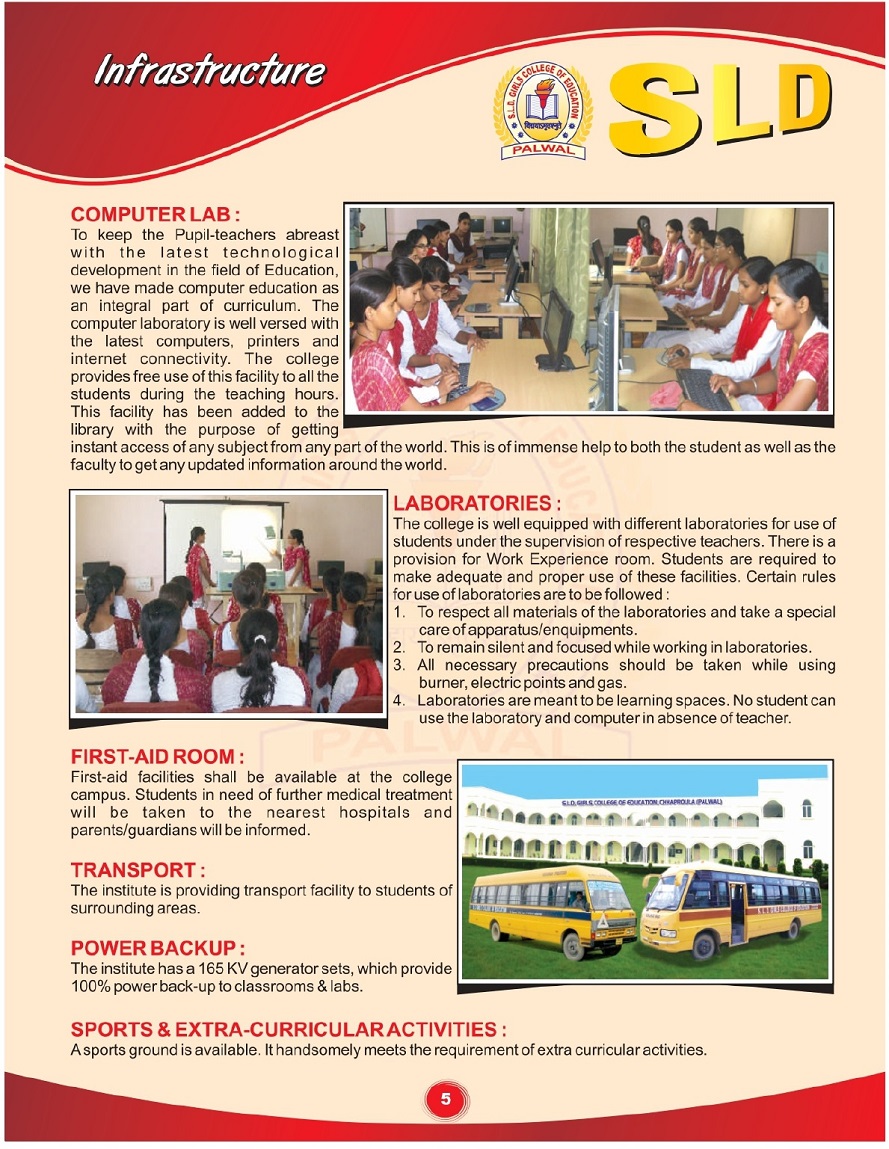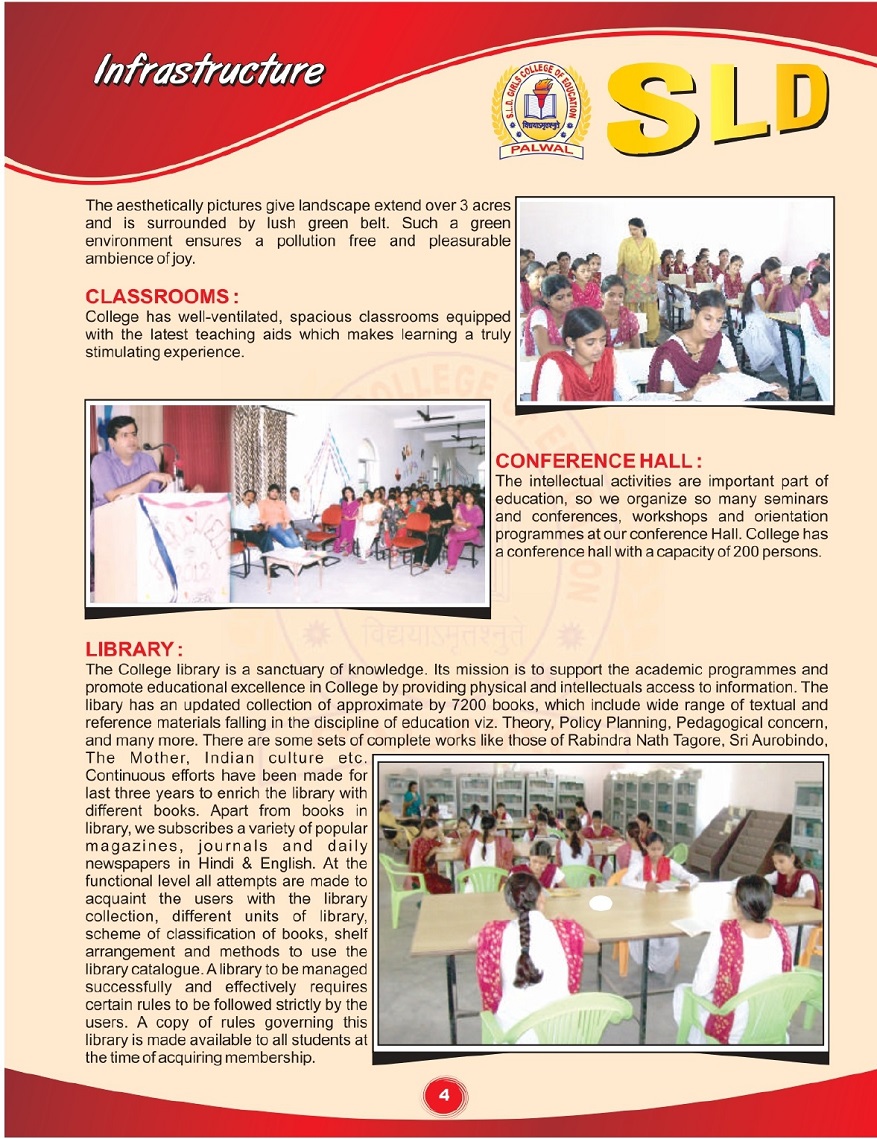 The aesthetically pictures give landscape extend over 3 acres and is surrounded by lush green belt. Such a green environment ensures a pollution free pleasurable ambience of joy.
Classrooms
College has well-ventilated, spacious classrooms equipped with the latest teaching aids which makes learning a truly stimulating experience.
Confrence Hall
The intellectual activities are important part of education, so we organize so m,any seminars and conferences, workshops and orientation programmes at conference Hall. College has conference hall with a capacity of 200 persons.
Library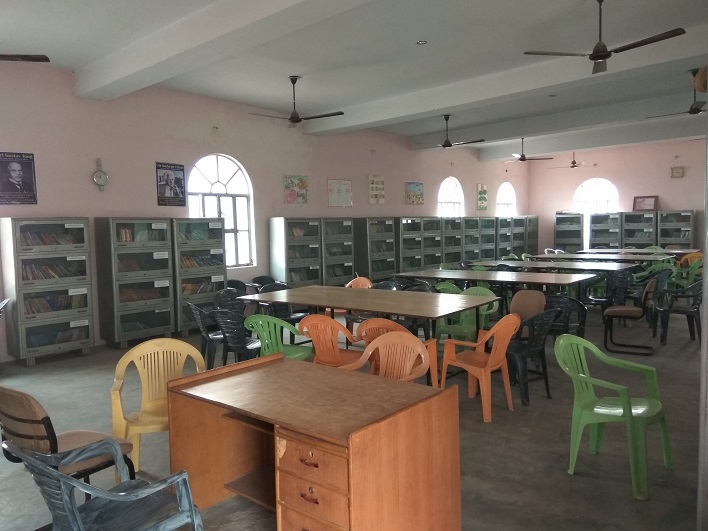 The college library is a sanctuary of knowledge. Its mission is to suplibport the academic programmes and promote educational excellence in college by providing physical and intellectuals access to information. The library has an updated collection of appromimate by 7200 books, which include wide range of textual and reference materials falling in the discipline of education viz. Theory, Policy Planning, Pedagogical concert and many more.
Library Details

Computer Lab

To keep the pupil-teachers abrest with the latest technological development in the field of Education, we have made computer education as an integral part of curriculum. The computers laboratory is well versed with the latest computers, printers and internet connectivity. The college provides free use of this facility to all the students during the teaching hours. This facility has been added to the library with the purpose of getting instant access of any subject from any part of the world. This is of immense help to both the student as well as the faculty to get any updated information around the world.

Laboratories

The college is well eqipped with different laboratories for use of students under the supervision of respect teachers. There is a provision for Work Experience room. Students are required to make adequate and proper use of these facilities. Certain rules for use of laboratories are to be followed:
1. To respect all materials of the laboratories and take a special care of apparatus/equipments.
2. To remain silent and focused while working in laboratories.
3. All necessary precautions should be taken while using burner, electric points and gas.
4. Laboratories are meant to be learning spaces. No student can use the laboratory and computer in absence of teacher.

First-Aid Room

First-aid facilities shall be available at the college campus. Students in need of further medical treatment will be taken to the nearest hospitals and parents/guardians will be informed.

Transport

The institute is providing transport facility to students of surronding areas.

Power Backup

The institute has a 165 KV generator sets, which provides 100% power back-up to classrooms & labs.